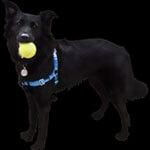 TOM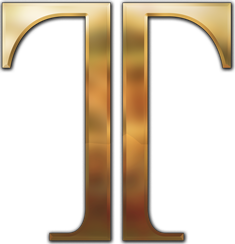 om Versen founded Blue Sky Productions, now T&T Creative, in 1994 and has thoroughly enjoyed the opportunity to work with and produce several notable clients/shows including The Dave Koz Radio Show, The BeBe Winans Radio Show, The Donnie McClurkin Show, airline programming for over a dozen carriers, and Classic Covers with Ray Manzarek of the Doors. In 1999, Tom Versen ventured to New York and served as founding Director/Production and Creative Services for the groundbreaking launch of Sirius Satellite Radio. He was responsible for the development and production of 100 channels of audio programming. He also provided channel direction and imaging and collaborated with Program Directors to ensure the highest standard of programming. His duties also included managing a staff force of producers, writers, and voice talent professionals, as well as controlling the production and imaging budget.
Tom Versen began his career at Peters Productions as a Production Engineer. In 1986, he took his talents to KGMG/MAGIC 102 in San Diego, CA as Producer/DJ. Between 1990 and 1993, Tom Versen was at the helm of Digital Planet, one of the world's first multi-channel digital audio offerings. As Production Director, he was responsible for all aspects of show production including imaging and writing. Additionally, he was responsible for day-to-day management and administrative functions.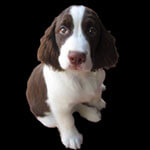 TONY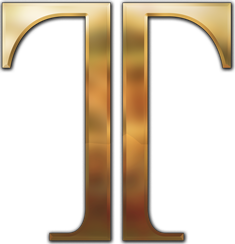 ony Sisti is a consummate professional with over 30 years' experience in commercial radio programming, engineering, and production. During the course of his career, he has secured four national programming nominations and won the coveted Marconi Award from the National Association of Broadcasters as well as numerous honors and awards from the New York Festivals. He has an extensive background in syndicated radio programming for a wide range of music formats, market research and development and has served as the staff engineer at a variety of digital and analog multi-track recording studios. Tony Sisti has been featured in Billboard magazine, The Gavin Report, Jazz Times magazine and is referenced in several Jazz journals.
Tony Sisti began his career as an audio/visual production engineer for a San Diego ad agency while working with local radio stations to produce and engineer daily talk and sports programs. His credits include the San Diego Chargers, San Diego Padres, (then) San Diego Clippers, San Diego Sockers, KNBC-TV San Diego Celebrity Nightline, KGTV-TV and CBS-TV Sports. While serving as Production Director at a national radio format syndicator he was responsible for maintaining imaging and automation voice tracking for more than 240 radio stations. He is credited with developing the first syndicated "Champagne Jazz" series, a precursor to today's popular Smooth Jazz format. As a freelance audio engineer, he has worked for several San Diego recording studios creating national ad campaigns, producing nationally syndicated jingle packages, local and national musical acts as well as house engineer for numerous local clubs.
  ABOUT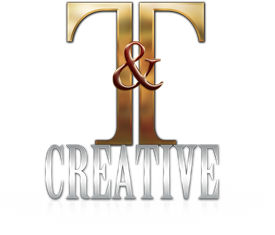 Our fully focused audiovisual production service company serving as long-time producers of award-winning nationally syndicated radio programs ranks T&T Creative and its cumulative experience among the best in the industry.
Its roster of breakout original productions includes the award-winning Dave Koz Radio Show featuring Grammy-nominated saxophonist Dave Koz, now in its 25th consecutive year on the air. The Donnie McClurkin Show hosted by Grammy winner Donnie McClurkin, and The BeBe Winans Radio Show featuring Grammy-award winning gospel artist BeBe Winans. T&T Creative provide both long and short form audio and video programs, radio and television commercials, and jingles.
T&T Creative is driven by Tom Versen and Tony Sisti, two highly accomplished professionals with over 50 years of collective experience pioneering innovative multimedia production and programming.
T&T Creative produce exciting and compelling programs that attract audiences throughout the world. For more than 25 years, T&T Creative have been developing audio and video features and programs for syndication. In line with continued demand for high-quality programming, T&T Creative has formed an elite suite of programs and services based on masterful technology and the expansive skill sets of an award-winning production team.
To ensure competitive differentiation, T&T Creative provides innovative services uniquely suited for radio, television, the web, and emerging non-traditional markets resulting in high impact results with any target audience.
OUR VISION
T&T Creative is the premier, capital efficient producer of exclusive high profile celebrity-driven shows, and other specialized for-hire multimedia content. Founded in 1994 as Blue Sky Productions and based in San Diego California, T&T Creative has emerged as the production company of choice for some of the hottest artists in the music industry. What sets T&T apart is the ability to consistently deliver compelling customized content that is memorable, unique, and gets results on an exclusive basis for world-renowned artists, celebrities, and companies seeking a creative edge for their messaging and marketing initiatives.
"Innovation distinguishes between a leader and a follower."
Steve Jobs